Meet Erich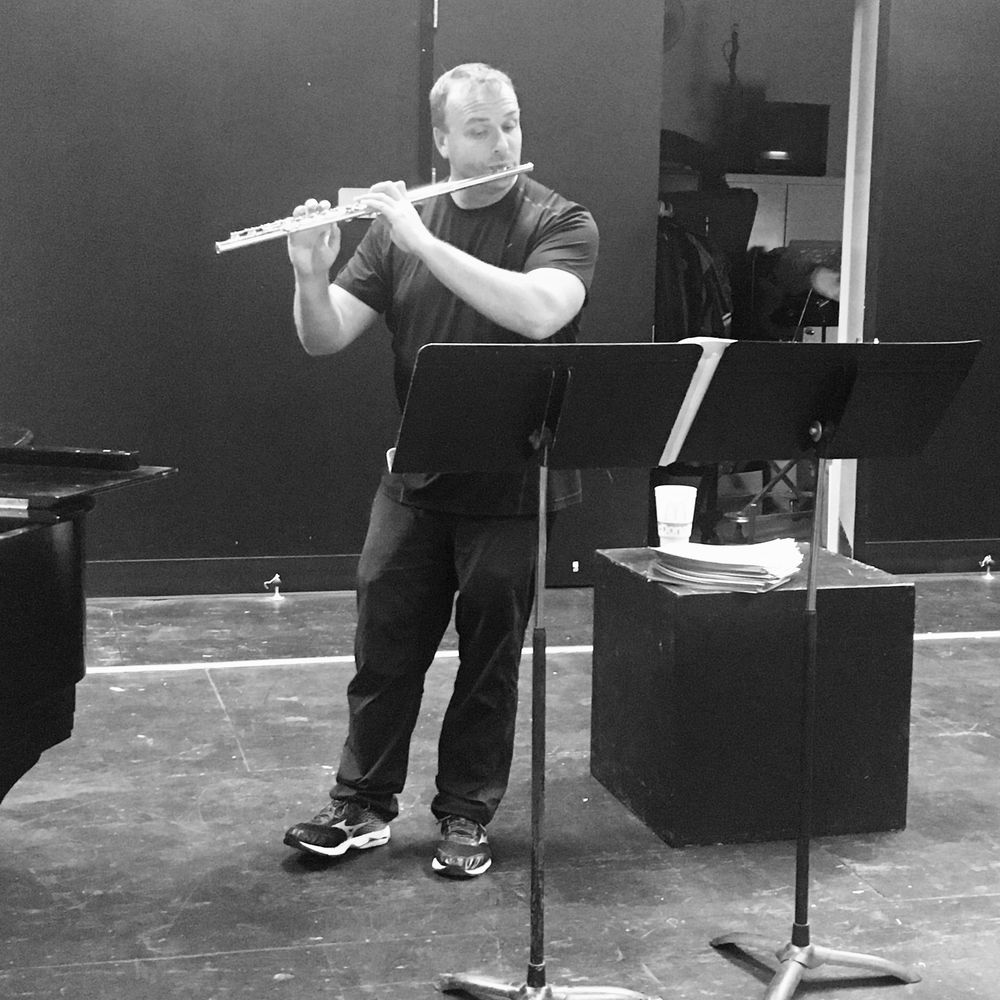 Dr. Erich Tucker has performed throughout the United States, Canada, Europe, Central America, Australia, and Asia. Floating between the worlds of music notation and improvisation, Erich is equally comfortable spinning sound both on and off the page. His first solo improv album, PRANA (2010), has received international acclaim. Erich has presented workshops for Seattle Pacific University, Floot Fire, Texas A & M Commerce, Texas Christian University, University of Texas at Arlington, and Flute Wise in Brighton, England. Erich teaches applied flute, woodwinds and musicology at Tarrant County College.
As past president of the Texas Flute Society and active member of the National Flute Association, Erich has appeared at conventions in Salt Lake City, Orlando, New York City, Washington, D.C, Las Vegas, Nashville, Dallas, and San Diego. A specialist in the musical and dramatic arts, Erich has coordinated flute festivals and masterclasses for the Texas Flute Festival and Sir James Galway. Erich is an alumni cast member of The Company, an international traveling repertory theater ensemble. Erich has directed over 50 musical theater stage productions with ARTSNET's Summer Arts College in Tarrant County since 2001. Erich has written extensively for Flute Talk magazine and the National Drama Service, and was recently featured as a local artist in the Dallas Voyage magazine.
With innovative and intentional teaching methods, Erich pursues excellence while guiding musicians to discover their own unique voice. In 2003, the Florida Flute Association awarded Erich the Geoffrey Gilbert Memorial Teaching Scholarship for Excellence; and in 2017 and 2018 Erich was awarded Texas Christian University Travel Grants in Budapest and Orlando. He has earned a Master of Music degree, studied at the University of Central Florida, was awarded a Doctoral of Musical Arts degree in Flute Performance with a cognate in Musicology from Texas Christian University in 2019. An alumni of the Vero Beach High School Band, Erich performed under the batons of James and Sheila Sammons.
Erich is extraordinarily fascinated with human motivation and intention; and he welcomes every opportunity to perform and teach, locally and to the farthest corners of the earth. To date he has traveled to 36 countries and all 50 states. Erich's ever-evolving artistry is simply stated: He follows his own path.  An illuminated soul on-stage and off, Erich is changing the world, one note at a time.....